It was late Spring of 2008, I was being quite lazy as far as life goes at the time, then there was this unexpected change of living space conditions (for the better) and also some major investments of what you'd call "entry level professional equipment" - seems that things had just clicked together so that I could make another release, 5 months after the first one.
Initially it was supposed to be a split CD with Youth A.D., where each of us would spit out some noise or whatnot, but as usual, I drifted far into my not-that-noisy world - I've already done three tracks when I realized that this is not "it".
So what was it, then?
Just a slightly lenghtier record than the first one, Stormfields goes a little bit further in semi-improvised sonic exploration, bringing together noisy and bass-heavy humming with what appears to be a more "natural" sound. Melodies are also more prominent than before, and so are the ambiental soundscapes that wander around most of the time.


Again, it comes both as a free, limited, do-it-yourself CD-R package and mp3 files for download.
Apparently, people liked it more than
the first one
. At least it attracted more listeners, and still does surprisingly.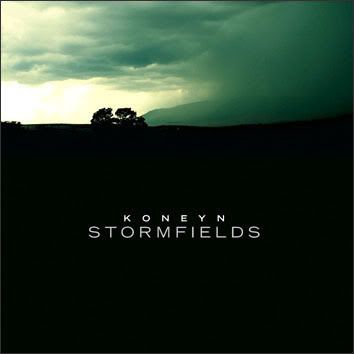 Thistle by Koneyn
STORMFIELDS
01
Intro
02
Yıldırım
03
Thistle
04
Leyl
05
Farewell
Free download under
Creative Commons
licence:
box.net/shared/v6cjtzk59q